Safety Comes First
No matter where your job takes you, we will lead you to safety
New COVID-19 testing services for colleges, universities, private companies and public agencies
TESTING FOR YOUR STUDENTS ON CAMPUS AND FOR EMPLOYEES IN THE WORK PLACE!
PCR Test/Screening
Canton, MA
36-48 Hour Turnaround Time
PCR Test/Screening
Hartford, CT
36-48 Hour Turnaround Time
Pick-Up/Drop-Off
Canton, MA
fast and reliable results from the latest technology for COVID-19 RT-PCR Testing
OccuMed of New England, an EquipNet Company
has recently partnered up with the Broad Institute of MIT and Harvard to offer our customers fast and inexpensive COVID-19 tests. OccuMed of New England is aligned with the Broad Institute's mission of improving the health of our communities by offering businesses and institutions the chance to test their employees and staff for COVID-19. Testing is a preventative service that can help to limit the spread of COVID-19, especially in the workplace. OccuMed's Health and Safety Medical Technicians (HSMTs) can come on-site/on-campus to organize, monitor, and control the administration of the COVID-19 PCR test.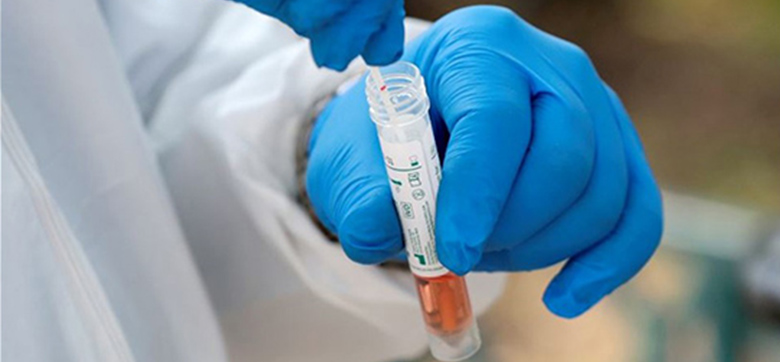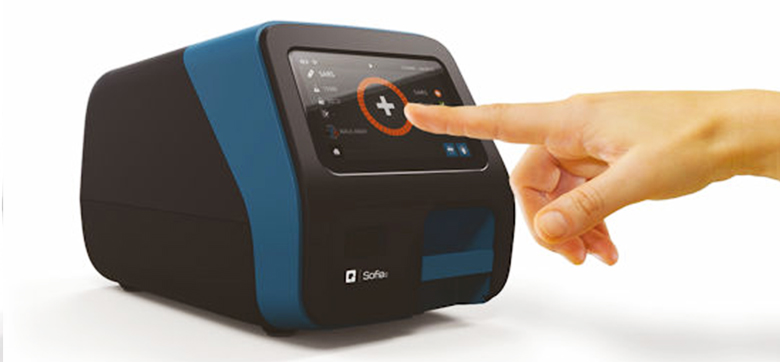 Sofia 2 COVID-19 Antigen Test
Sofia 2, was recently approved by the FDA for emergency use authorization for a COVID-19 antigen test. Sofia 2 is an exceptional testing tool with many features and benefits including:
Rapid results (results in 15 minutes)
Objective, accurate results
Dual work modes to conduct both the antigen and antibody test
Easy to use
Fluorescent technology with automated read
Clean, easy to use and dispose of
Health and Safety Medical Technicians (HSMTS) at Your Location
Our specialized team of Health and Safety Medical Technicians (HSMTs) at OccuMed of New England can conduct antigen and antibody tests on-campus to provide results for any students and employees tested. Our HSMTs will come directly to campus to meet the needs of testing at your convenience. 
Test results are available in as little as 15 minutes or next day turn around!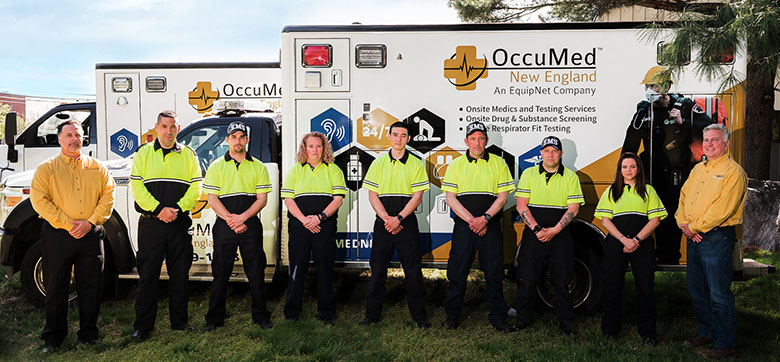 Sofia 2 Sars Antigen Fia Information Resource
Sofia 2 Layout and Procedure
Antigen vs Antibody Testing
RT- PCR, DNA Swab Testing
COVID-19 TESTING WALK-IN CLINICS - PURCHASE VOUCHERS HERE
Antigen tests reveal if a person is currently infected with a pathogen such as the SARS-CoV-2 virus. Once the infection has gone, the antigen disappears. Antigen tests are typically used for early identification of an active infection in symptomatic patients.
Antibody tests reveal if a person has already been exposed to an infection and identify active (IgM) or past (IgG) infections by looking for antibodies against the specific virus. Antibody tests look for exposure to a pathogen resulting in the generation of an immune response, e.g. increase in IgG/IgM antibodies. This typically cannot diagnose the disease immediately after exposure, as antibodies may take 1-3 weeks to develop.
The RT-PCR, DNA test determines if the individual is infected with SARS-CoV-2 and considered to be able to transmit the disease (a positive test) or is negative for the virus. This test cannot tell whether a person is immune from past infection or has yet to be exposed and is still in danger. This test is required to travel into certain states in New England, like Maine. See state guidelines for up to date information.
Antigen Test/Screening
Canton, MA
Antibody Test/Screening
Canton, MA
24-48 Hour Turnaround Time
PCR Test/Screening
Woburn, MA
Antigen Test/Screening
Woburn, MA
Antibody Test/Screening
Woburn, MA
24-48 Hour Turnaround Time
PCR Test/Screening
Southborough, MA
Antigen Test/Screening
Southborough, MA
Antibody Test/Screening
Southborough, MA
24-48 Hour Turnaround Time
Download and fill out the forms prior to testing
CONTACT US
Request A Quote For
Safety Training Or Consulting
United Alliance Corporate Office


5 Dan Rd
Canton, MA 02021
United Alliance Connecticut Office


151 Newpark Ave
Hartford, CT 06106