Join Us for the March for the NUCARI Membership Dinner
Tuesday, March 17
6:00 pm
Bravo Bistro
123 Empire Street, Providence, RI

Join NUCARI and Congressman David Ciccilline as he shares how RI and neighboring MA and CT will benefit from the recent unveiling of a $760 billion Infrastructure Plan. The RI Infrastructure Bank will be joining us, as well. This is our opportunity to learn more about the infrastructure spending, and to ensure the inclusion of funding for utility infrastructure. 
 Come spend your St. Patrick's Day networking with your industry peers over a green beer and a nice meal!  Please return this form via mail or email to reserve your seat. Checks may be sent to the address included below. Payment must be received in advance of the event. 
Win Two Red Sox Tickets!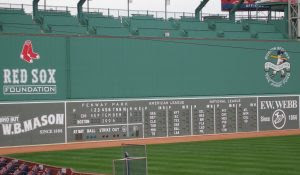 In celebration of St. Patrick's Day, we will be awarding TWO RED SOX TICKETS to the dinner attendee with the most Irish outfit. Bring out your wool sweaters and your green!