Get OSHA & USACE Certified
We offer in-person and onsite training for
OSHA 10, OSHA 30, Hazwoper, EM 385 1-1 Fall Protection
At United Alliance, we understand business risk and how safety training is seen in today's competitive business climate. Without a proper safety management system and budget for safety you are jeopardizing your business in so many ways!
View our Safety Training Courses: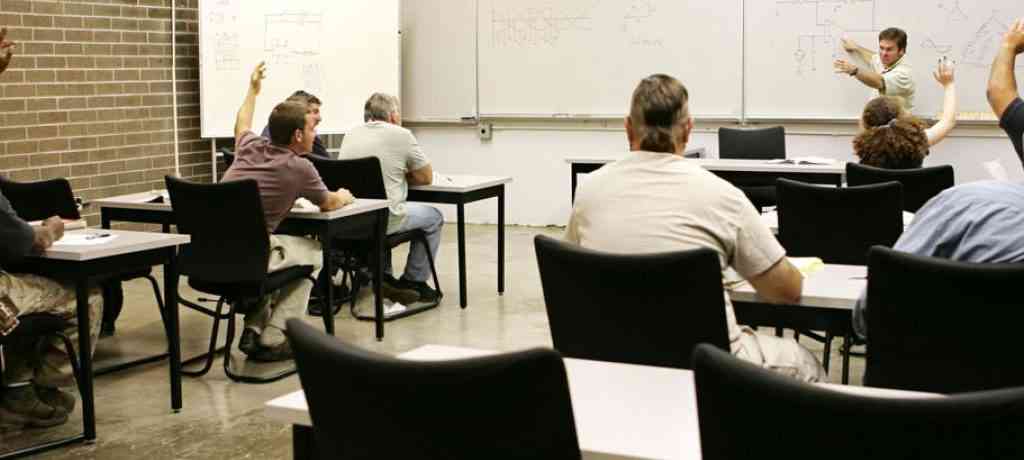 View our Safety Training Courses
OSHA 10 Hour Training
OSHA 10 hour training Massachusetts safety course for construction workers, supervisors, and other personnel responsible for construction activities with an awareness of construction health and safety concerns in the construction industry.
All attendees will become familiar with reading and using the OSHA 29CFR 1926 Construction Standards. Other OSHA related regulations will also be discussed. Students will receive an update and review of standard construction safety and health principles, and information that will prepare them to recognize and control a variety of hazardous conditions.
Intro to OSHA Standards and Requirements
Excavations
Scaffolds
Fall Protection
Personal Protective Equipment (PPE)
Hand and Power Tools
Electrical Safety
Health Hazards-Hazard Communications
Material Handling, Use, Storage, and Disposal
Stairways and Ladders
OSHA 30 Hour Training
Developed by the U.S. Department of Labor to provide construction workers, supervisors, and other personnel responsible for construction activities with an awareness of construction health and safety concerns in the construction industry.
All attendees will become familiar with reading and using the OSHA 29CFR 1926 Construction Standards. Other OSHA related regulations will also be discussed. Students will be presented with more safety related information and OSHA Standards as compared to the 10-Hour OSHA Construction course. The course will cover all the Subparts of the Construction Standard.
Instruction to OSHA Standards,
Subpart C: General Safety and Health Provisions, Competent Person
STD3-1.1, "Clarification of Citation Policy Regarding 29 CFR 1926.20, 29 CFR 1926.21 and related General Safety and Health Provisions"; Safety Programs
Subpart D: Occupational Health and Environmental Controls (emphasis on Hazard Communication), Health hazards in Construction
Subpart E: Personal Protective and Lifesaving Equipment
Subpart F: Fire Protection and Prevention
Subpart H: Materials Handling, Storage, Use and Disposal
Subpart I: Tools/Hand and Power
Subpart J: Welding and Cutting
Subpart K: Electrical
Subpart L: Scaffolds
Subpart M: Fall Protection
Subpart N: Cranes, Derricks, Hoists, Elevators and Conveyors
Subparts 0, W, and G:  Motor Vehicles, Mechanized Equipment, Marine Operations, Rollover Protective Structures and Overhead Protection; and Signs, Signals and Barricades
Subpart P: Excavations
Subpart Q: Concrete /Masonry Construction
Subpart X: Stairways and Ladders
Confined Space Entry
Hazwoper Training
Enroll now and next years Hazwoper 8 Hour Refresher is FREE
The Hazardous Waste Operations and Emergency Response Standard (HAZWOPER) applies to five distinct groups of employers and their employees. This includes any employees who are exposed or potentially exposed to hazardous substances including hazardous waste and who are engaged in clean-up operations required by a governmental body, whether federal, state, local, or other involving hazardous substances that are conducted at uncontrolled hazardous waste sites; corrective actions involving clean-up operations at sites covered by the Resource Conservation and Recovery Act of 1976 (RCRA); voluntary clean-up operations at sites recognized by federal, state, local, or other governmental body as uncontrolled hazardous waste sites; operations involving hazardous wastes that are conducted at treatment, storage, and disposal facilities regulated by Title 40 Code of Federal Regulations Parts 264 and 265 pursuant to RCRA, or by agencies under agreement with U.S. Environmental Protection Agency to implement RCRA regulations and emergency response operations for releases of, or substantial threats of releases of, hazardous substances regardless of the location of the hazard.
Hazard recognition
Introduction to HAZWOPER regulations
Air monitoring methods and instrumentation
Toxicology and exposure guidelines
Respiratory protection
Site entry and reconnaissance and establishment of zones
Decontamination methods
Radiation
Response organization utilizing the Incident Command System
Chemical protective clothing
Table top scenarios and hands-on exercises
End of course exam
EM 385 1-1 Fall Protection
This course includes in-class lectures including PowerPoint and video and hands-on scenarios applying theory discussed to practical workplace situations. This Competent Person training is a pass/fail program incorporating both written and practical examinations and is based on the requirements of the federal regulations and local legislation that will be discussed and reinforced. Attendees will learn practical solutions to difficult fall protection problems using appropriate tools and equipment.
Course content complies with the requirements within OSHA 1926.32(f), 1926.500, 1910 ANSI/ASSE Z359.2 code. (EM 385-1-1, updated March 2015) (24-hours) standards. Additionally, this course will prepare participant with the knowledge and skills to perform the annual inspection and record keeping under these standards.
Fundamentals of Fall Protection
Hazard Analysis (Recognition of Hazards, Evaluation Criteria, Control Measures)
Anchorage Requirements
Energy Absorbing Lanyards
Function and Purpose of Energy Absorbers
Fall Protection Hardware Compatibility
Work Positioning Systems
Inspecting Fall Protection Systems
Installing Fall Protection Systems
Calculating Required Clearances
Selecting Fall Protection System Components)
Setting Up and Using Temporary Systems
Fall Protection Plans and Fall Protection Procedures
Detailed Inspection, Care, and Maintenance
Specialty Fall Arrest Systems
Troubleshooting Fall Restraint Systems and Fall Arrest Systems
Rescue and Applications in Fall Protection (Fall Victim, First on the Scene, Self-Rescue and Assisted Self-Rescue)
Fall Arrest and Restraint Systems
Fall Protection Regulations (OSHA) and Fall Protection Standards (ANSI)
Fall Protection and Fall Arrest Theory and Rescue Theory
Hierarchy of Fall Protection
Conventional Fall Protection (Guarding Systems)
Standards and Regulations Affecting the Fall Protection Industry
Recognizing and Identifying Fall Hazards
Common Commercially Available Fall Arrest Systems
Donning a Full Body Harness
Self-Retracting Lifelines
Vertical Lifelines
Horizontal Lifelines
Engineered Horizontal Lifelines
Ladder Climbing Devices

Our senior consultants and instructional staff are qualified and experienced in creating occupational safety and health management solutions.
United Alliance Services Corporation provides occupational safety and health management services throughout the Northeast. We help our clients achieve a safer work environment, which typically results in a healthier bottom-line profit. We believe that companies who properly manage and budget their worker's safety and health, are positioned to operate more efficiently and and become more profitable.
United Alliance can help your company or organization develop, implement, and maintain a safety and health program that meets and exceeds OSHA safety requirements and in most cases is much more cost effective than managing the personnel and process internally.
Thanks again for your support on our safety efforts. It's good to know about the options you offer: training, f/t coverage, p/t coverage…as you know our needs change here quickly so knowing we have a partner in UAS is very helpful.
Very knowledgeable and engaged with subject matter and was able to give real world scenarios. He also had samples of various tools and equipment which allows class to have visuals during discussions.
Marc is an awesome instructor! Extremely knowledgeable, excellent speaker!
United Alliance provides practical solutions for improved safety and reduction of employee liability.
In my 25 years of military service and 5 years of civilian service this was, hands down, the finest OSHA/safety class that I have attended.
I have been in mfg for twenty years & have been certified by a few companies to drive a forklift. This was by far the best & most up to date training I have seen.
I have had a few courses with this instructor. I always come out of the course with more confidence and know how.
All of our employees reported learning a lot from the training and it was done it an efficient and attention-keeping manner.
United Alliance Services is a professional, first class local company, very helpful and knowledgeable in the area of Occupational Health & Safety.
Contact us now to receive a free quote on OSHA training course