$25,000 Safety Grant Program
Learn How Your Business Can Qualify
The prevention of occupational injury and illness is in everyone's best interest. This Grant entitled, "Workplace Safety Training and Education Grant Program" is issued under the provisions of the Massachusetts General Law, Chapter 23E, Section 3, and administered by the Department of Industrial Accidents, Office of Safety.
The primary purpose of this Safety Grant is designed to fund programs that reduce the risk of injury and illness to their workers and to promote safe and healthy conditions in the workplace through training, education, and other preventative programs.
Each fiscal year the grant program awards a maximum of $25,000 to qualifying Massachusetts businesses and organizations operating within the Commonwealth of Massachusetts covered by Massachusetts Workers' Compensation Law. (M.G.L. Ch. 152).
At United Alliance, we understand business risk and how safety training is seen in today's competitive business climate. Without a proper safety management system and budget for safety you are jeopardizing your business in so many ways!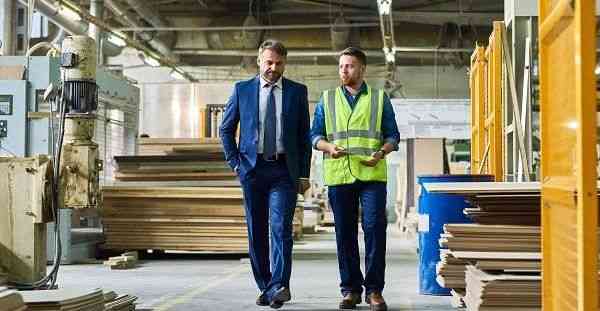 Schedule your call today.

Our senior consultants and instructional staff are qualified and experienced in creating occupational safety and health management solutions.
United Alliance Services Corporation provides occupational safety and health management services throughout the Northeast. We help our clients achieve a safer work environment, which typically results in a healthier bottom-line profit. We believe that companies who properly manage and budget their worker's safety and health, are positioned to operate more efficiently and and become more profitable.
United Alliance can help your company or organization develop, implement, and maintain a safety and health program that meets and exceeds OSHA safety requirements and in most cases is much more cost effective than managing the personnel and process internally.
Thanks again for your support on our safety efforts. It's good to know about the options you offer: training, f/t coverage, p/t coverage…as you know our needs change here quickly so knowing we have a partner in UAS is very helpful.
Very knowledgeable and engaged with subject matter and was able to give real world scenarios. He also had samples of various tools and equipment which allows class to have visuals during discussions.
Marc is an awesome instructor! Extremely knowledgeable, excellent speaker!
United Alliance provides practical solutions for improved safety and reduction of employee liability.
In my 25 years of military service and 5 years of civilian service this was, hands down, the finest OSHA/safety class that I have attended.
I have been in mfg for twenty years & have been certified by a few companies to drive a forklift. This was by far the best & most up to date training I have seen.
I have had a few courses with this instructor. I always come out of the course with more confidence and know how.
All of our employees reported learning a lot from the training and it was done it an efficient and attention-keeping manner.
United Alliance Services is a professional, first class local company, very helpful and knowledgeable in the area of Occupational Health & Safety.